Helping Children Reach Their Greatest Potential
The Perfect Playground offers a multidisciplinary approach to meet your child's unique needs. Whether your child is here for one service or a combination of services, our experienced team will tailor a plan that inspires your child to progress. Having these services all in one location allows our therapists to work collaboratively with each other to provide the best, most comprehensive, individualized treatment plan for your child.

Speech and Language Therapy
Our Speech and Language services focus on making communication both functional and meaningful. We consider all aspects of a child's development while using a collaborative approach with the family, school teams and physicians. Our Speech-Language Pathologists (SLPs) are American-Speech-Language-Hearing Association (ASHA) certified and hold a NYS licensure. We also have PROMPT certified SLPs on staff.
Our Speech-Language Pathologists address the following skilled areas:
Receptive language skills (comprehend language)
Expressive language skills (express language)
Pragmatic language and social skills
Motor skills of speech such as apraxia, dyarthria, stuttering, dysphonia
Feeding and swallowing skills
Oral motor skills
Assess for the need of Augmentative and Alternative Communication (AAC)
Voice and fluency therapy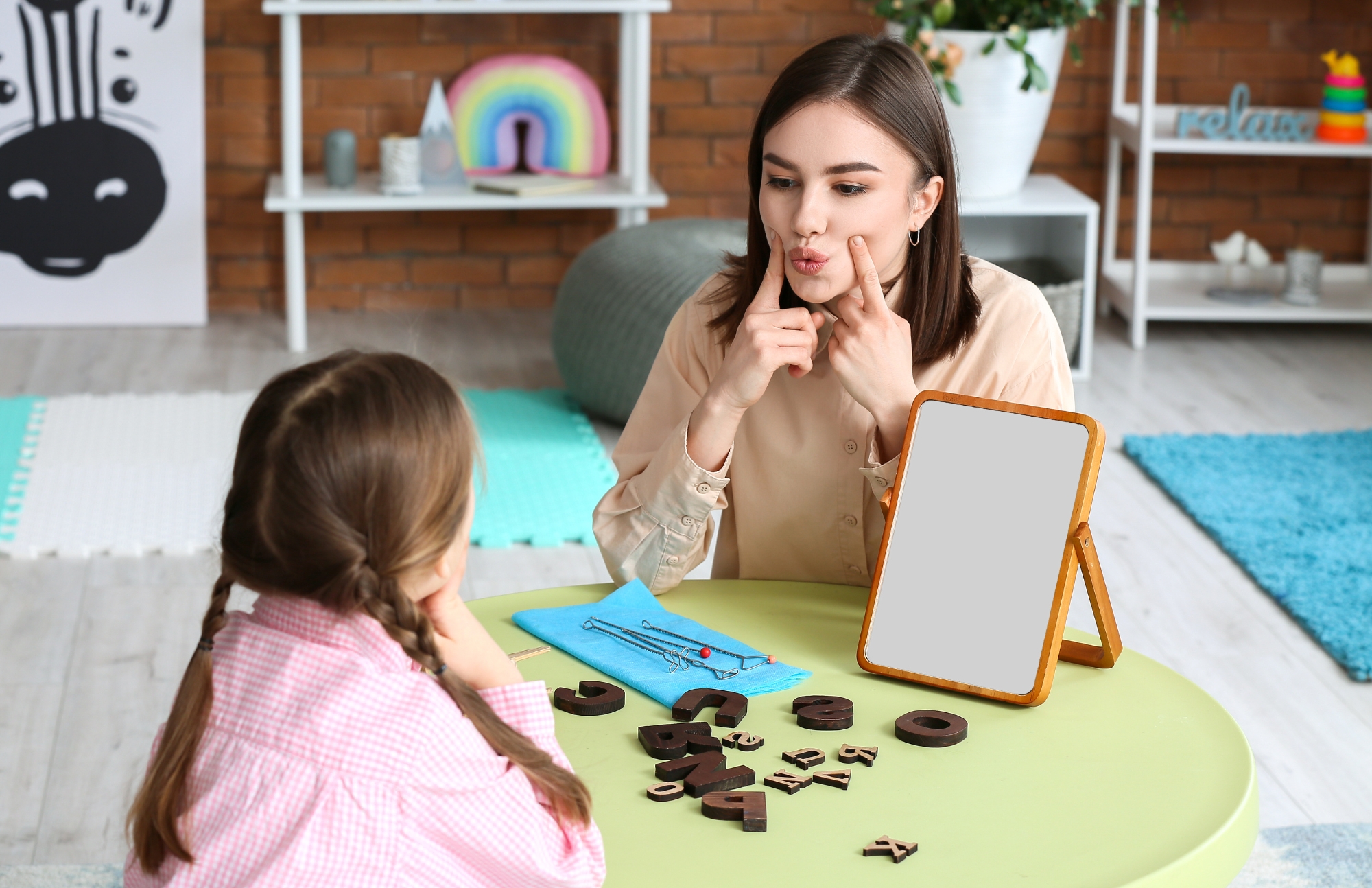 Our Occupational Therapy services are designed to help each child reach his/her full potential to function as independently as possible in all activities of daily living. We will develop a complete plan of care that will empower your child to enjoy the "occupations" of childhood: learning and playing, eating and drinking, dressing, self-care, academics, and family interaction. Through carefully composed treatment sessions, we will guide your child to manage emotions and sensory needs to become independent at home, school, and in the community.
Our Occupational Therapists address the following skilled areas:
Sensory Processing, including sensory modulation, self-regulation and sensory-discrimination
Attention and social interaction
Neuro-muscular
Postural control, core strength, motor planning, balance, coordination
Upper body and lower body functioning
Fine motor skills
Visual-motor skills
Visual-perceptual skills
Handwriting
Self-help skills
Evaluate for the need of adaptive equipment or environmental modifications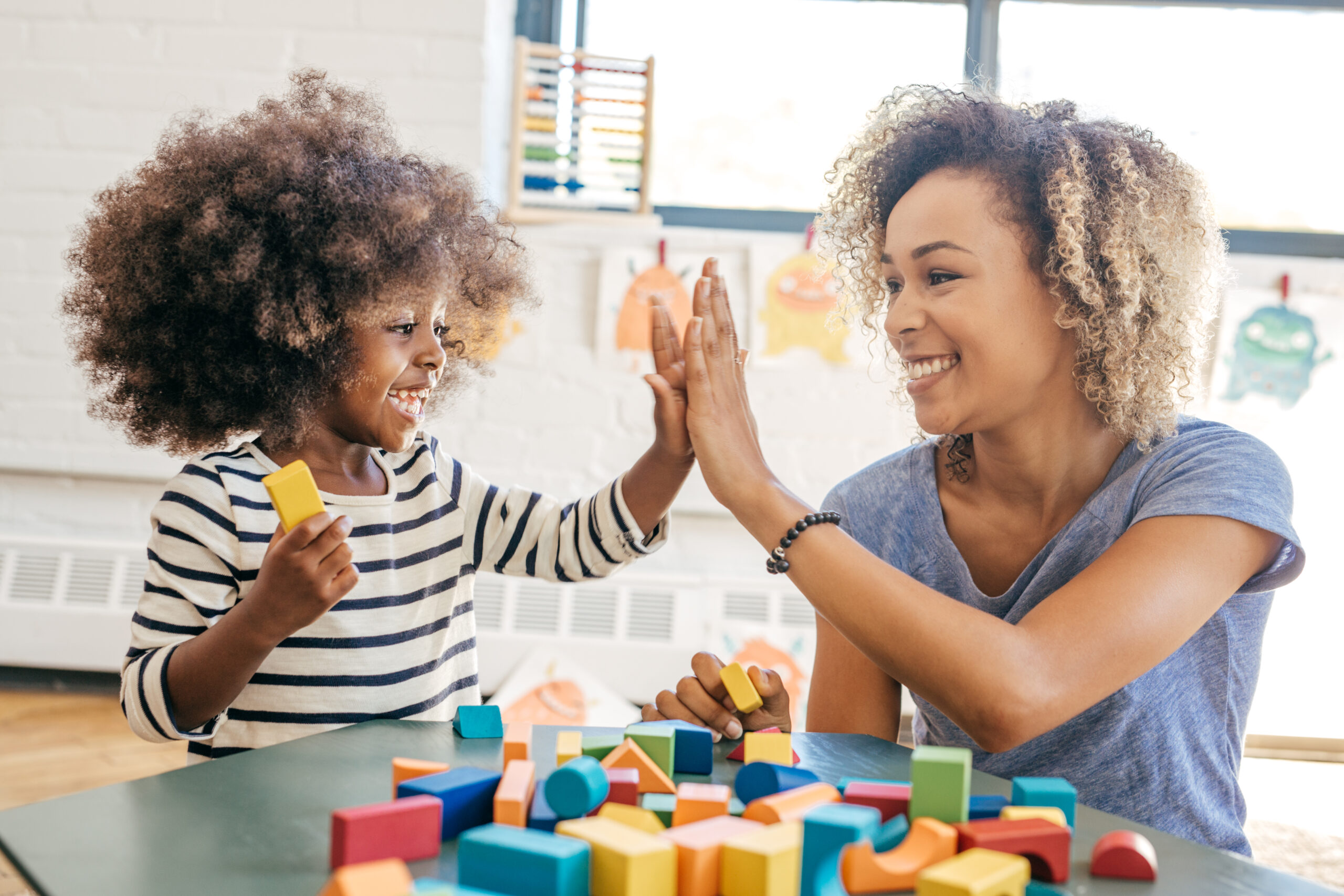 Our physical therapists (PTs) are dedicated to enhancing childhood motor development through fun and play. Through thoughtful analysis of your child's abilities, we guide them to increase their strength, mobility, motor function, balance, and coordination. Our Physical Therapists use their skilled expertise in the area of movement and development to ensure your child's physical performance in activities of daily living are optimal!
Our Physical Therapists address the following skilled areas:
Functional mobility
Gross motor skills
Strength
Endurance
Balance
Coordination
Postural Control
Range of motion
Motor control
Ball skills
Play/leisure skills
Social Interaction
Asses the need for adaptive equipment such as orthotics, walkers, wheelchairs to promote functional mobility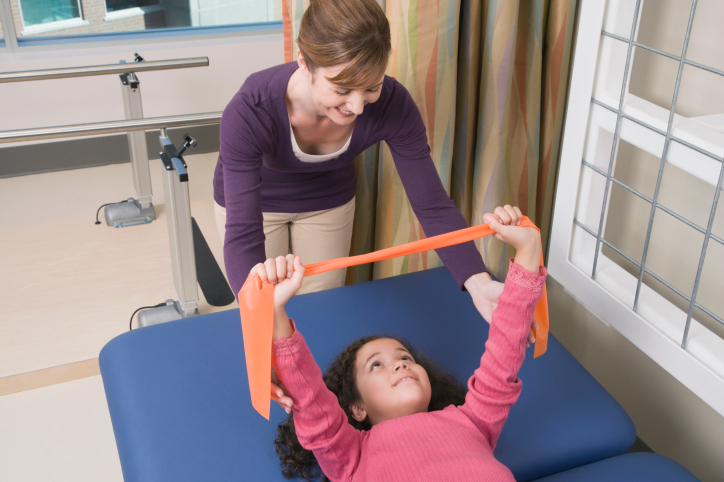 If you are interested in receiving Speech, Occupational, or Physical Therapy services, please complete our form. We will respond to you shortly. Thank you!